Date(s):
Wednesday, November 15
Time:
6:00 pm - 9:30 pm
Location:
: Student Union Building (SUB)
---
UFV Town & Gown Fundraising Dinner
Changing students' lives through scholarships and bursaries
NOVEMBER 15
ABBOTSFORD, BC
CHANGING LIVES, BUILDING COMMUNITY
UFV's third annual Town & Gown fundraising dinner takes place on Nov 15, 2017 at the Student Union Building on UFV's Abbotsford campus.  This will be an inspiring evening, an opportunity to see first-hand how UFV is having a positive impact on our community and in the lives of students.
Proceeds from event tickets and a limited number of silent auction items contribute to UFV's Changing Lives, Building Community Endowment — supporting scholarships for students who demonstrate superior scholastic achievement, leadership, and commitment to the community.
"I hope you'll join us in celebrating our community, our students, and our alumni at Town and Gown 2017. Our annual fundraising dinner showcases the way UFV engages our community and the tremendous way students' lives are changed. We look forward to welcoming you to this special evening supporting students through our Changing Lives, Building Community Endowment."
—Jackie Hogan, UFV President and Vice-Chancellor
Bursaries and scholarships help students from all walks of life achieve their dreams. UFV student Randi shares how funding she received from the Faculty and Staff Bursary has helped her succeed in school. As a Social Work student, she hopes to make a difference by helping others in her community when she graduates.
The evening will also feature two Distinguished Alumni award winners.
The 2016 Distinguished Alumni winner was Gary Bass, a former high-ranking RCMP officer who earned his MA in Criminal Justice while balancing the demands of his career.
The 2016 Distinguished Young Alumni winner was Shannon Thiesen, an Abbotsford elementary school teacher and award-winning artist. She recalled the support she received from her professors and from donors.
Who's in the Room
UFV's Town & Gown Fundraising Dinner represents one of UFV's largest community events, accommodating over 250 attendees. They include a mix of:
influential entrepreneurs, business professionals, and government leaders
representatives of membership-based associations and service organizations
engaged students, alumni, donors, and employees
Event Highlights
Words of thanks from a student who has benefited from the generous support of donors like you
A personal message of thanks from Jackie Hogan, UFV President and Vice-Chancellor
Gourmet dinner in the state-of-the-art Student Union Building on the Abbotsford campus
Engaging conversations with influential business leaders from across the Valley
Inspirational stories of UFV's Distinguished Alumni Award winners
Limited silent auction of unique items and experiences.
Tickets are now sold out! 
If you have any questions about this event, please contact Sheila.Reimer@ufv.ca
Office: 604-854-4513
Mobile: 604-217-0453
Special thanks to our sponsors: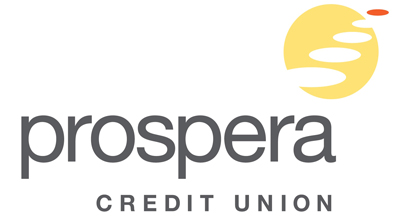 PLATINUM SPONSORS:
GOLD PLUS SPONSOR:

GOLD SPONSORS:
MEDIA SPONSORS:


SILVER SPONSOR:
Quantum Properties
Esposito Group
Aldergrove Credit Union
Impark
Emil Anderson Construction
BRONZE SPONSOR:
Manulife Financial
RDM Lawyers LLP
Chernoff Thompson Architects
Special Thanks:
UFV Town & Gown Fundraising Dinner
Date(s):
Wednesday, November 15
Time:
6:00 pm - 9:30 pm
Event Categories
Share
iCal
webcal