Date(s):
Tuesday, April 4
Time:
2:00 pm - 3:00 pm
Location:
: Abbotsford Campus
---
What is Canadian Cuisine?
Join us in the Abbotsford campus library on Tuesday, April 4th from 2-3 for a lively discussion about the dynamic nature of Canadian cuisine with Dr Lenore Newman. Lenore will be featuring her research and adventures from her new book, Speaking in Cod Tongues: Canada's Culinary Landscape.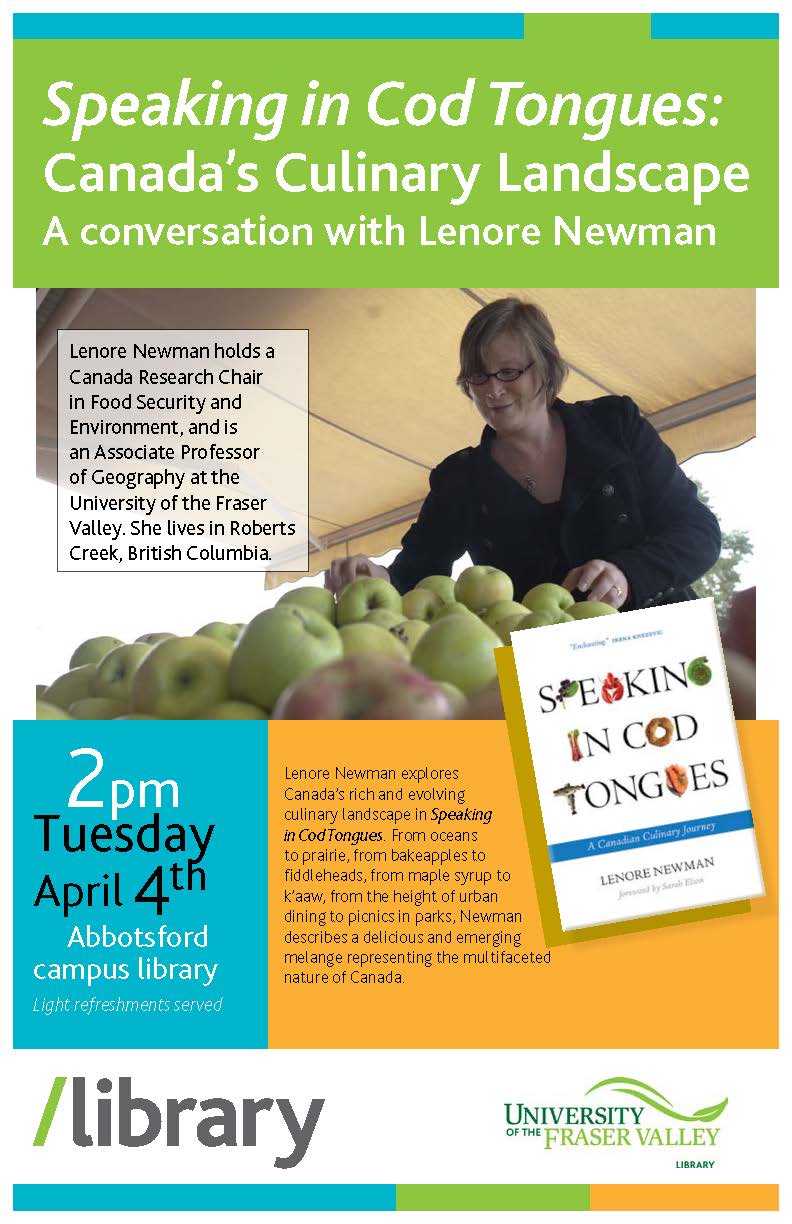 Map Unavailable
What is Canadian Cuisine?
Date(s):
Tuesday, April 4
Time:
2:00 pm - 3:00 pm
Event Categories
Share