Date(s):
Wednesday, March 29
Time:
1:00 pm - 5:00 pm
Location:
: Chilliwack Five Corners
---
Living Healthy Beyond Youth Event — UFV Five Corners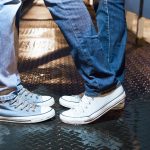 Helping shape youth today for a better tomorrow. This youth event will focus on four key areas:
Healthy Relationships
Sexual Health
Mental Health
Addictions
What to expect at the community youth event?
Fun interactive games
Youth discussions
Door prizes
Library live and on tour
Informative booths
Community resources
Free snacks & drinks
Wed, March 29
1-5 pm
UFV Five Corners
About the UFV Community Outreach Interdisciplinary Committee:
This initiative draws upon resources from various departments and programs at UFV including nursing, dental, kinesiology and social work. This is the third event organized at UFV Five Corners focused on providing resources, support, and awareness for downtown residents and youth within our community.
For more information, contact Michael Armstrong at michael.armstrong@ufv.ca
Living Healthy Beyond Youth Event
Date(s):
Wednesday, March 29
Time:
1:00 pm - 5:00 pm
Event Categories
Share